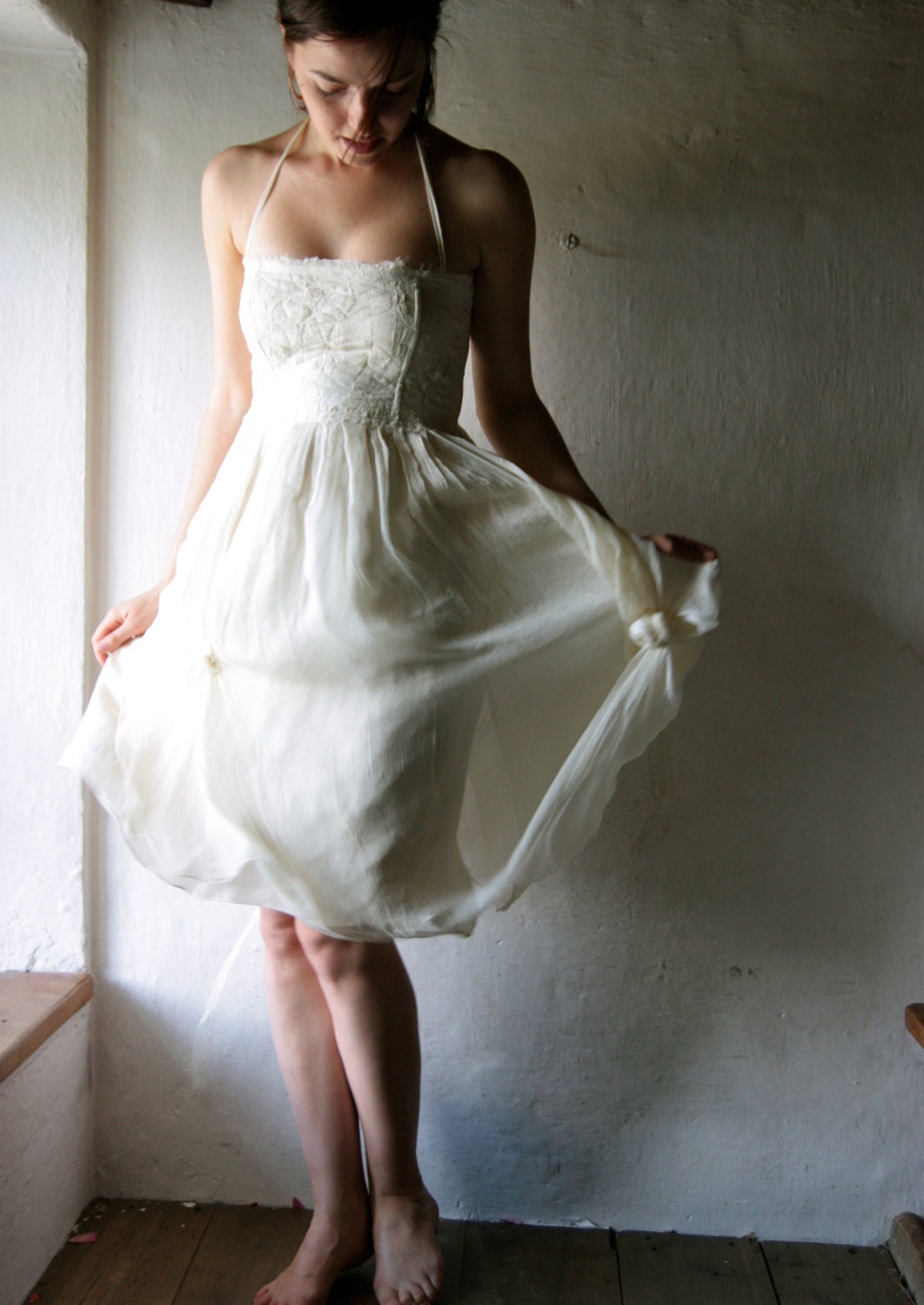 wedding dress, short wedding dress, silk bridal gown, alternative wedding dress, hippie wedding, boho wedding gown, ivory wedding dress
A short version of my usual wedding dress.
The one pictured is no longer available, but I can custom make one for you to your specific needs and wishes.
The bodice is made by stitching various layers of silk and lace on a soft jersey base, creating a lace-like stiff new textile with great depth and texture.
it is shaped and fully boned.
for the pictured one, the skirt length 22″ on one side, about 28″ on the other bodice is 8″ deep.
larimeloom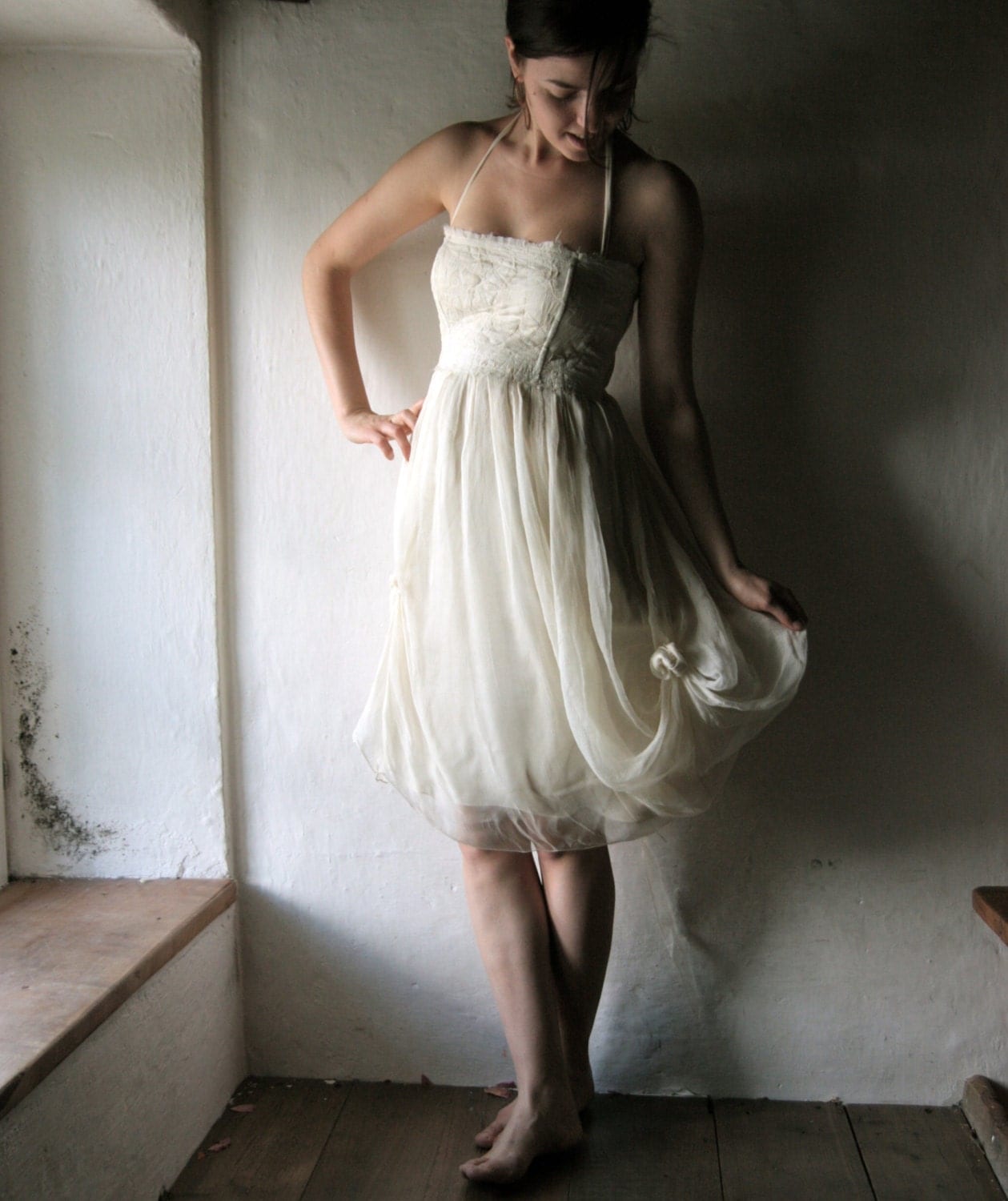 wedding dress, short wedding dress, silk bridal gown, alternative wedding dress, hippie wedding, boho wedding gown, ivory wedding dress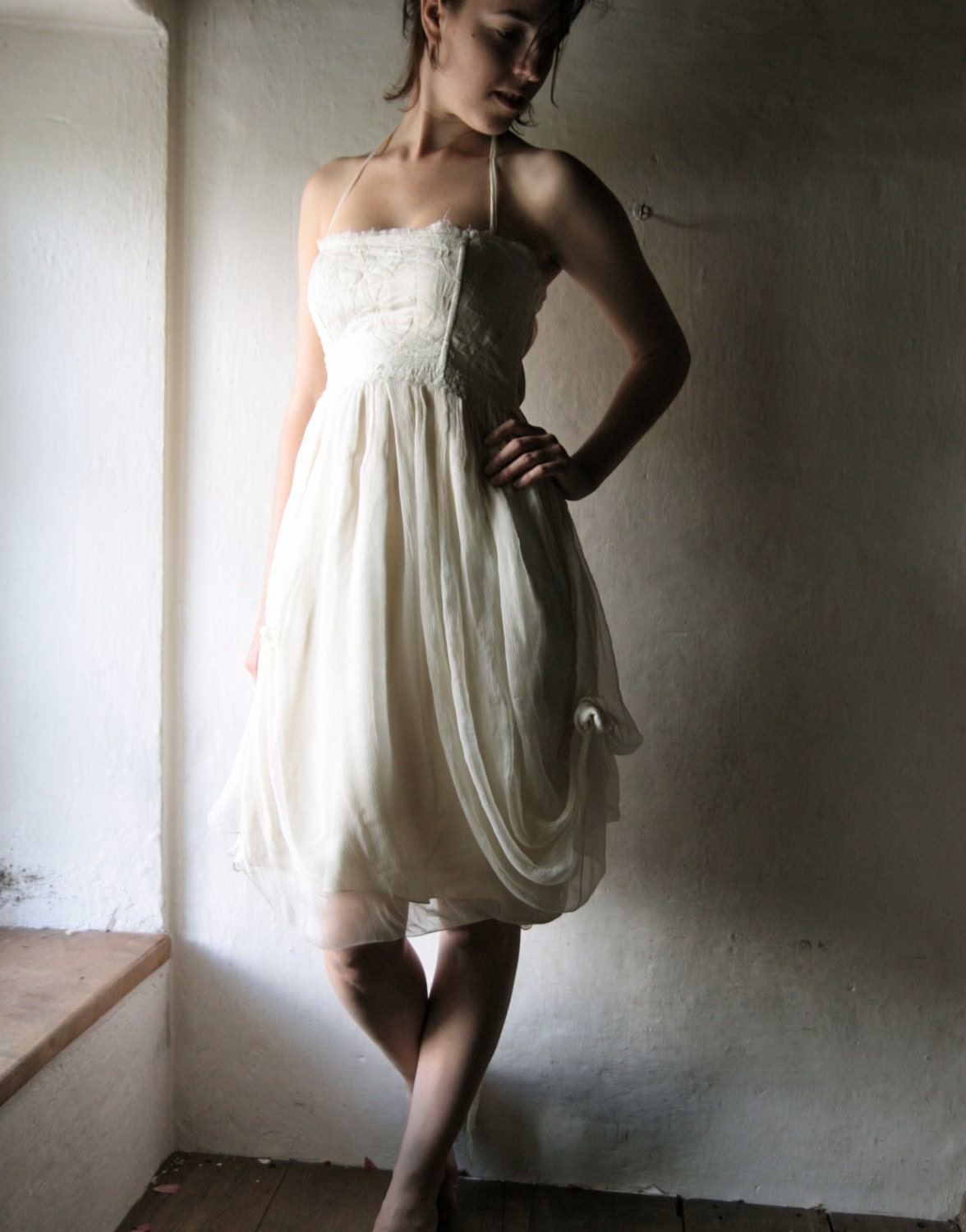 wedding dress, short wedding dress, silk bridal gown, alternative wedding dress, hippie wedding, boho wedding gown, ivory wedding dress